Silk, song and sailing all part of an immersive experience
Share - WeChat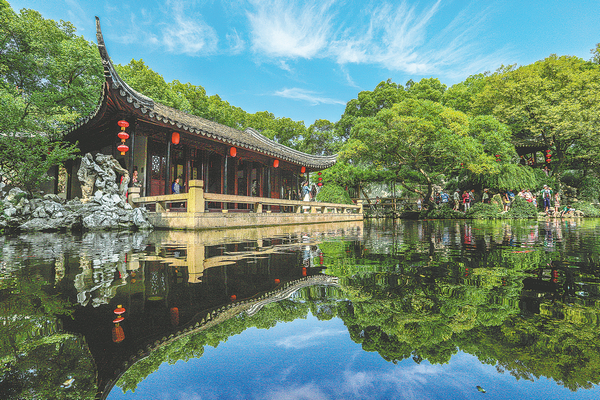 Xing Tao still relives her immersion experience in late September in Wujiang, a district of Suzhou, Jiangsu province.
The Beijing resident enjoyed the traditional four-bowl tea early in the morning before she explored the silkworm culture park in Wujiang. After lunch she went on to sail on East Taihu Lake.
Xing says she was most impressed by the four-bowl tea in the district's Zhenze town, which features watery eggs, baked glutinous rice tea, smoked green bean tea and green tea.
"It's interesting to see how each bowl is taken in order and the whole thing sort of reflects the slow pace of life," she says, adding that it was pure delight to sip the tea along the lake and take in the view of towers in the distance. She took a special shine to the third bowl, she says.
"The smoked green beans, coupled with carrots, white sesames and dried black tofu make for a fresh fragrance and a mellow taste."